Due to Covid 19 the General Assembly of MIDAS, the European Association of Daily Newspapers in Minority and Regional Languages could not take place in Trieste, Italy. Therefore, the Midas members met online this year.
2020 has been in general a very challenging year for the minority newspapers. The distribution of the newspaper in many places was only possible to a limited extent. Likewise, the sale of advertisements almost came to a standstill due to the pandemic. Thus, Midas intervened at the European Parliament and has been invited to the Intergroup for Traditional Minorities, National Communities and Languages.
The message to the Members of Parliament was clear: in order to protect media diversity in Europe and to ensure linguistic diversity, the European Union would do well to recognise the value of minority media and to preserve their existence. Otherwise, some minorities may not only lose the opportunity to receive information in their mother tongue, but also occasionally lose their voice.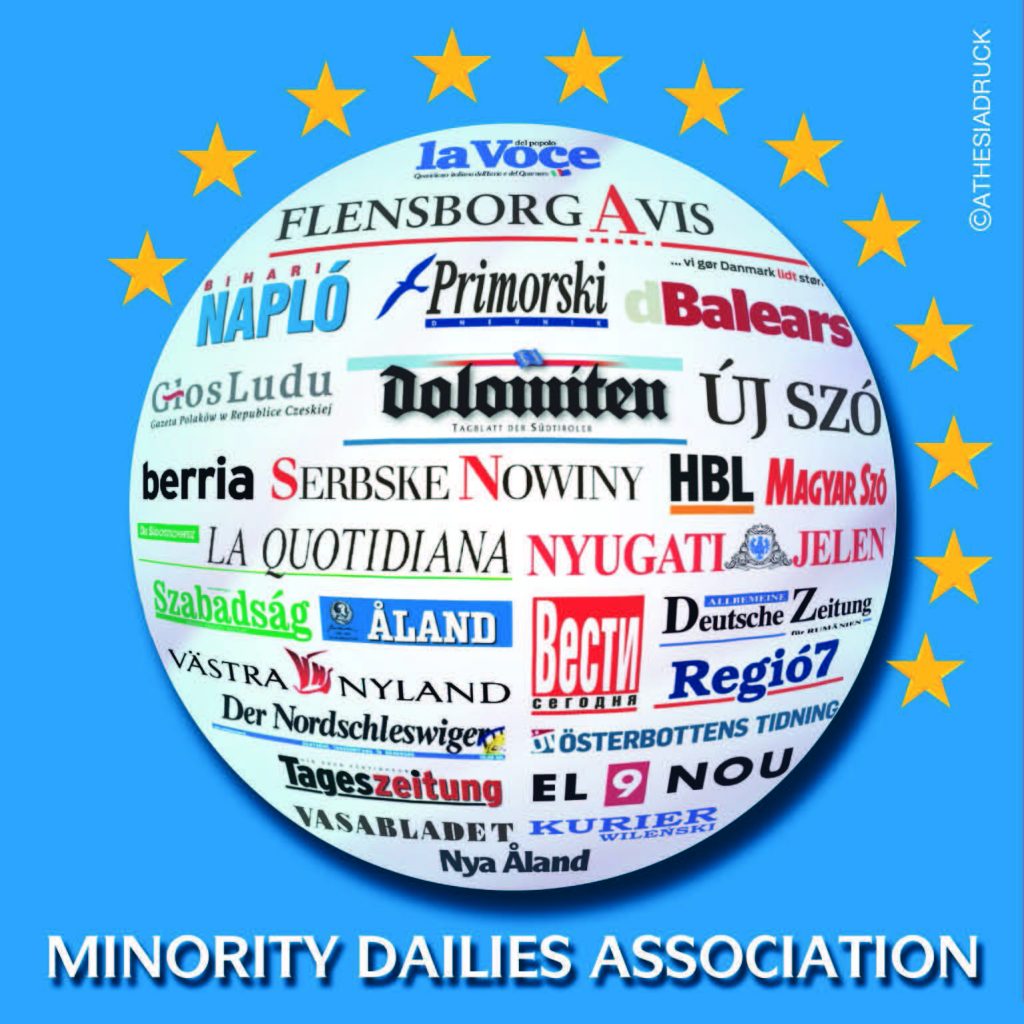 On the positive side, Midas could welcome a new member: the Hungarian Newspaper in Romania Hargita Népe. The first issue of Hargita Népe appeared on December 23, 1989. It is the only daily newspaper in the region – and maybe in the whole country – owned by a municipality. The newspaper appears five times a week, 16 pages a day, in A3 size, half of the pages are coloured. In addition, Hargita Népe publishes every week a TV-programme insert and an agricultural magazine, entitled Székely Gazda.
The European Association of Daily Newspapers in Minority and Regional Languages (MIDAS) was formed in the year 2001 following the proposal by editors-in-chief from more than 10 language communities throughout Europe in order to coordinate their strategies and to stimulate cooperation in the areas of information exchange, printing, and marketing.
The headquarter of Midas is at the Center for Autonomy Experience and our director Marc Röggla is the General Secretary of Midas.